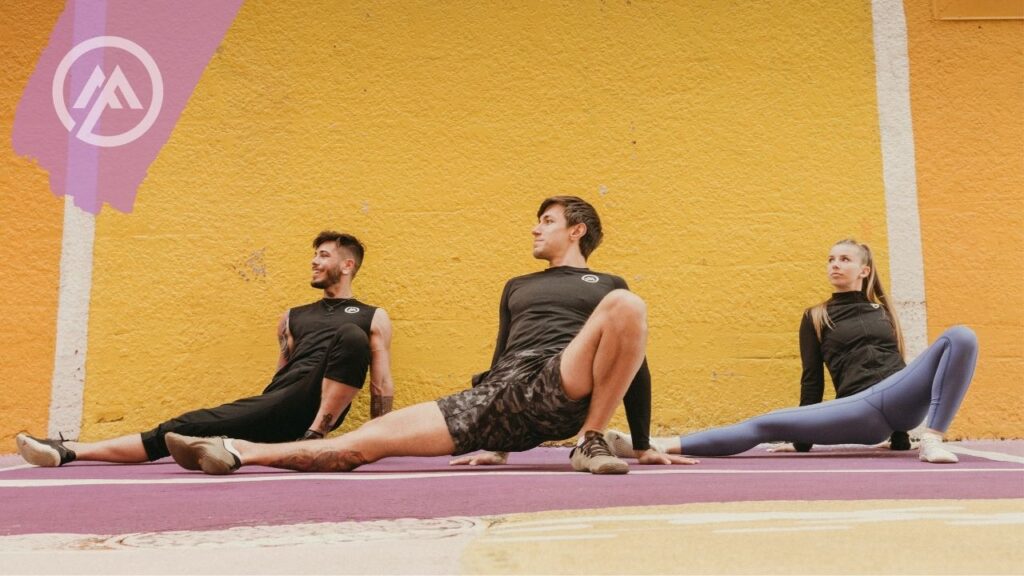 Come & join me for an amazing class where you can explore movement.
Movement Flow captures everything from strength, mobility, flexibility, power, dance, soft acrobatics, gymnastics, yoga & so much more.
Here's what you'll discover when you start your Movement Flow Journey:
Get Stronger, More Flexible, Better Coordination, & Better Balance all at the same time.
NO MORE Boring Workouts & Repetitive Exercises – An engaging, progressive, new, & diverse way of moving.
How to Master Your Body Without Limiting Yourself– Discover a variety of unique movements that incorporates a lot of different disciplines & tools of physiotherapy.
Heal Injuries & resolve sources of pain through a full range of motion.
Discover How Easy It Is To Learn Moving Your Body – Suitable for complete beginners & advanced alike. No age restriction.
Fast & Limitless Progress – The Movement Flow System is designed in a way that you can see huge progress day by day.
How to Create Your Own Flows Every Day with our huge variety & arsenal of movements.
How to Bring Out Your Inner Genius Through Movement – You will be able to express yourself, express your individuality, & be a creative artist.
No need for equipment.
You become a Mover in an incredibly loving & supportive community of Movers.
Whether you have no experience at all, whether you are a beginner or advanced, young or old, if you want to freely express yourself through movement in a fun, engaging, & blissful experience, you are at the right place.
Watch the video below to truly see the magic of Movement Flow.
Every Sunday
3-4pm at Gracie Barra Isle of Man
£48 for a 6 week block or PAYG £10 (before signing up please contact me to make sure there is place in the class)
Dates for this block:
17th, 24th September
8th, 15th, 22nd & 29th October