This is a one-hour class that offers a more comprehensive workout as we will utilise articulation, strength, flexibility, and mobility; all without the use of any weights. I am a HUGE believer in natural body movement. When your body moves properly, you feel better. Science has even proven that improved mobility can not only mitigate the risk of injury in everyday life but also improve strength gains both in and out of the gym. I have put together this class for people of all ages and ability levels to help you reteach your body how to move.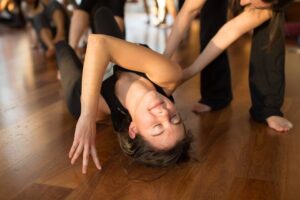 Concepts that this class will teach are as follows, but not limited to:
Foam Rolling
Trigger point therapy
End Range Control
Static Stretching
Dynamic Stretching
Basic Human Movement Patterns
Flow creation using Animal & Movement Flow
Balance
Breathwork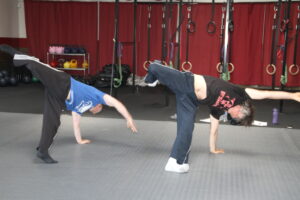 This will be a full-body practice for easing restrictions from your feet to your neck. Each full-body session emphasises one of the key body areas or ranges like your hips, shoulders, legs, or torso. So the flexibility and mobility you build translates directly over to your every day life whether that be a performance athlete, an office worker or a stay at home mum. Your hips and spine have more impact on how you move and perform than any other part of your body. So hip and back mobility will be top of the list in every class to give you a foundation of pain-free mobility in everything you do.
** I recommend you have the following equipment for this class: foam roller, tennis or dog ball, a yoga mat, a couple of yoga blocks, a small amount of floor space to move in**
Class Information:
Every Wednesday 1pm
&
Thursday 8.30pm
Via Zoom
**all classes will be recorded & you will have access to them for 7 days**
£8 a class or included in the class pass
**please state which class you are wanting to attend in the comment section of the order**